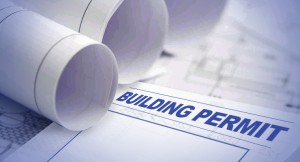 A common question we are asked is if a building permit is required for the structure to be built. The key factors in determining if a building permit is legally required before building commences are:
the size of works to be completed
the value of works to be completed
whether the new structure I attached to the house
We also obtain information from your local council and adhere to the Victorian Building Act (1993), Victorian Building Regulations (2006) and the National Construction Code 2016.
What is a building permit?
A building permit is a legal document that provides you with permission from the local council to use or develop your property. To obtain a council permit, you need to enlist the services of a Building Surveyor who will act on your behalf.
You will need to provide the Building Surveyor with a set of drawn plans showing:
the dimensions of the new structure
sizing of timber to be used
location of the new structure on the property.
The surveyor will then review these plans and research property titles. Once this has been completed and is satisfactory, the Building Surveyor will issue the permit. Once issued, the Surveyor is legally required to forward all documentation to your local Council for their records.
Why do I need a building permit?
If you are advised you require a building permit for your structure, it is important you obtain this permit for the following reasons:
Legalities – it is illegal to build the structure without the relevant permits. If you fail to obtain the permits, you and the builder completing the works may incur heavy fees (approximately $10,000 each)
Insurance – without the relevant permit, the structure may effect or void your home, property or contents insurance policies.
Safety – without the necessary safety inspection completed by the Building Surveyor as part of the permit, the safety of your structure is unknown and could be compromised
Workmanship – if no permits are obtained, no one is legally required to inspect the quality of workmanship of the structure. If a permit was obtained, a Building Surveyor is required to inspect the structure prior to issuing the final permit.
Record Keeping – with no permit, there is no official/ legal documentation to confirm who and when the structures were built.
Selling of your property – should you wish to sell your property, you will be required to provide permits of additional structures built on the property under a Section 32. During a Section 32 inspection, if it is found that the structure was built without permits and as such incorrect materials or incorrect sizing of timber has been used, you may be required to amend the structure or remove it entirely to be eligible to sell the property.
As part of our services, Top Shelf Carpentry can arrange your building permit prior to the commencement of works.