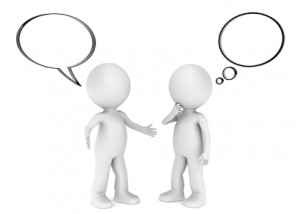 Choosing a builder to complete works at your home is an important decision. You need to choose a builder with whom you feel comfortable and confident with. To assist you in this process, here are some ideas to keep in mind to help you make an informed decision.
Is the builder a Registered Building Practitioner?
Ensuring your chosen builder is registered means that you have chosen someone who is qualified, experienced, knowledgeable and professional. To become a Registered Building Practitioner, builders need to apply to the Building Practitioners Board (in their respective state) and meet specific selection criteria to be awarded this qualification. You can always ask your potential builder for their registration card as proof of registration.
Top Shelf Carpentry is registered with the Building Practitioners Board in Victoria. We are also registered with Master Builders Association of Victoria.
Interview your builder and ask questions
Arrange a time to meet with your builder and come prepared with a list of questions. Ask questions about the products you wish to use, the time frame for the works to be completed, your builder's past experience. You could also ask to see photos of previous works completed. It is also important to ask your builder, their opinion and feedback of the works you wish to have completed. A good builder will provide you with options and alterative ideas. that might make your outdoor space work better for you.
Meeting with your builder will provide you the opportunity to understand how they operate their business. You want a builder who is knowledgeable, professional, well presented and experienced and hopefully this through this initial meet, you will gain a "feeling" if the builder is the right one to complete your works and exceed your expectations.
Ask for client references (testimonials)
Positive feedback from previous customers is always a good indication that your builder has a good reputation and past work history. You can ask your builder for verbal or written feedback from previous clients which can assist you in determining your builder's quality of work and customer service standards.
Top Shelf Carpentry has a dedicated page on their website for customer testimonials.
View photos or visit previous work sites
Hopefully during your initial meeting, your builder provided you with some photos of previous work they have completed to provide you with new ideas or show you similar works they have completed to yours. Also, if your builder has website, check if they have a gallery section which will also show their previous works.
Depending on your builder, you may be able to complete a "site visit" to view their works in person. This allows you to view the works in person and see the quality of workmanship in person. This may not always be possible due to the privacy of the previous customer.
Do your research
There are many ways to find a builder; the internet, newspapers, social media, professional associations and word of mouth. Give yourself some time to explore all these options to find a builder that you are comfortable with and who listens and understands your needs.