If you've live in the suburbs surrounded by open landscapes and are interested in building a new outdoor structure or extend or renovating your home… your builder may ask "do you have a BAL rating"? For most people, they've never heard of this before.
What is a BAL rating?
A "BAL" rating stands for Bushfire Attack Level. Registered Building Practitioners use this to establish the requirements for construction to improve protection of your proposed structure, should a bushfire occur.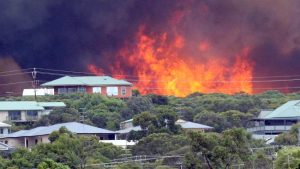 There are 6 BAL ratings that your home and structures can be categorised as; low, 12.5, 19, 29, 40 and FZ. The BAL takes into consideration a number of factors including the Fire Danger Index, the slope of the land, types of surrounding vegetation and its proximity to any building. The Victorian Bushfire Mapping System can provide you with additional information to assist you in understanding your home's BAL rating.
It is important to determine an accurate BAL rating for the following reasons:
if your home is determined to be in a bushfire zone (zoning is determined by local councils), your will require a BAL rating to have a building permit issued
to allow your builder to use appropriate materials for the conditions and your BAL thus improving the ability
of a structure to withstand a bushfire attack
provides you with information to allow yourself to prepare an accurate and detailed bushfire plan
To ensure that the right BAL rating is determined for your home, it is best to engage a Registered Building Practitioner to assist in this process. As part of our quoting process at Top Shelf Carpentry, we can assist you in determining your home's BAL rating.