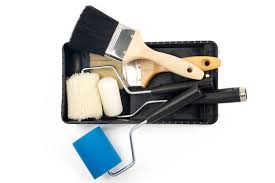 Once you've decided to build a new pergola or verandah, you want it to look amazing and be painted, sealed and protected from the weather elements. Here are our top tips for making sure your pergola or verandah is protected as best it can be.
Style
you need to decide on the "style" of pergola you are going to have. This includes your roofline, finishes (handrails, stainless steel wiring, feature posts) and colouring. Do you want the colouring to match your existing home? or is the area to be a "feature" and stand out a little more with different colouring?
Painting
are you going to paint the pergola yourself or hire a painter to complete the works for you? Either way,  you need to ensure that good quality and weather protectant paint is used.
it is ideal to paint your timber prior to the pergola or verandah being built, then touch ups can be made once the structure has been built.
look at paint products suitable for external timbers and those that already have an undercoat mixed in with the paint e.g. Dulux Weathershield
you will need to purchase a smaller paint roller and brush if you are painting the timber yourself.
the timber will need to be coated 2 – 3 times with the paint to ensure ample coverage and maximum protection from the elements
we suggest using the "Colorbond" colour chart to choose your paint colour. This will match and coordinate with your roofing, gutters and flashings.
Staining
if you choose to stain the timber, take a timber off cut to your local store and "test" the colours out on your timber. This will give you a realistic idea of how the timber will look when stained.
choosing to stain your timber, will take more time and effort than painting. The stain itself will "soak" in to the timber grain more and you will need more time and product to ensure a good, even coating of the timber.
similar to painting, you will need to purchase a small paint roller and brush. In addition, you will need to have lots of "rags" on hand to wipe the excess stain from your timber.
when choosing colour stain, we like to use the Cabots range.
You will need to re-paint/ stain your area every 1 -2 years. This is dependant on the type of weather where your live and how exposed the area is to the elements.
Painting and preparing your pergola or verandah might seem a tedious task at first… but the results will speak for themselves. Once complete you can sit, relax and entertain your family and friends all year round.
Visit our Carports, Pergolas & Verandah gallery to see the difference a good coat or paint or stain can make!