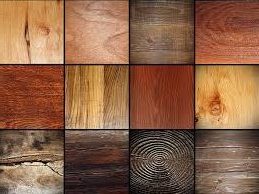 You may have heard the terms "hardwood" and "softwood" when speaking of timber, however the difference is not as straightforward as it may sound. The terms "hardwood" and "softwood" do not indicate the softness or hardness of particular timbers. There are hardwoods that are softer and lighter than softwoods. The differences between the timbers relates to the botanical aspect of the wood, the way in which the timer grows and is laid down.
Hardwood timbers are:
naturally darker in colour
have broader leaves
have higher densities than softwoods
have the presence of vessels in down the length of the tree to allow for water and nutrients to be absorbed
have a higher fire resistance
Types of hardwood timbers include: Tasmanian Oak, Victorian Ash, Spotted Gum, Blackbutt, Stringy Bark and Iron Bark
Softwood timbers are:
lighter in colour than hardwoods
have need-like leaves (conifer type)
typically less expensive than hardwoods
grow at a faster rate
Types of softwood timbers include: Cypress, Hoop Pine, Cedar Douglas Fir and Radiate Pine.